Motorola, a name synonymous with innovation in the smartphone industry, has released its flagship device for 2023: the Motorola Edge Plus. Packed with top-of-the-line features and cutting-edge technology, the Motorola Edge Plus aims to compete with other flagship smartphones in the market. In this review, we'll explore the key aspects of the device, including its design, display, performance, camera capabilities, and overall user experience.
Design and Display:
The Motorola Edge Plus boasts a sleek and premium design that catches the eye. The device features a large, curved OLED display that stretches edge-to-edge, providing an immersive viewing experience. The bezel-less design and minimalistic approach contribute to a seamless and aesthetically pleasing look. The device is also ergonomically designed, ensuring a comfortable grip despite its larger form factor.
Display-wise, the Motorola Edge Plus shines with its 6.7-inch Full HD+ OLED display, offering vibrant colors, deep blacks, and excellent contrast. With a high refresh rate and HDR10+ support, scrolling through content and watching multimedia is a delight, providing a fluid and visually captivating experience.
Performance and Software:
Under the hood, the Motorola Edge Plus is powered by the Qualcomm Snapdragon 8-series chipset, delivering robust performance and snappy responsiveness. Coupled with ample RAM and storage options, the device handles multitasking, gaming, and resource-intensive applications with ease. Users can expect smooth app launches, seamless navigation, and impressive performance across the board.
The device runs on a near-stock version of Android, with Motorola's minimalistic user interface. This software approach ensures a clean and intuitive user experience, devoid of unnecessary bloatware. Motorola's commitment to timely software updates further enhances the device's longevity and security.
Camera Capabilities:
The Motorola Edge Plus excels in the camera department, offering a versatile and capable setup. It features a triple rear camera system, including a high-resolution primary sensor, an ultra-wide lens for expansive shots, and a telephoto lens for zoom capabilities. With features like optical image stabilization, Night Mode, and advanced AI enhancements, the camera captures detailed and vibrant images in various lighting conditions. The device's video capabilities are equally impressive, allowing for 4K recording with stabilization and advanced video editing options.
Battery Life and Connectivity: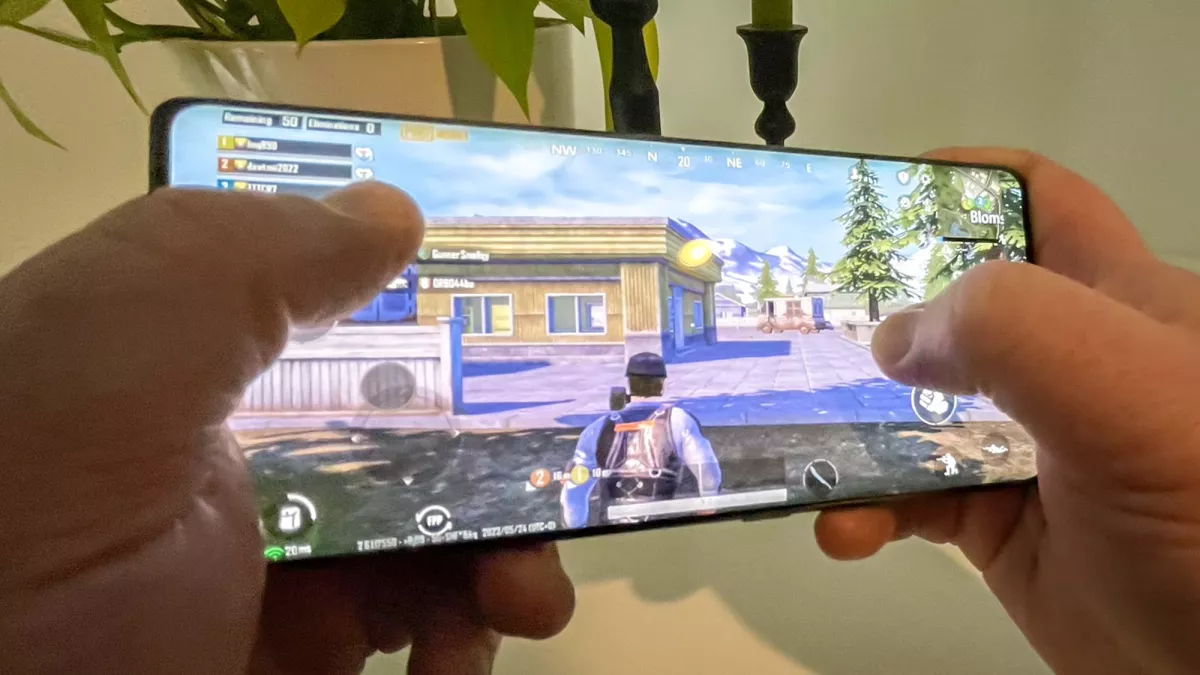 With a robust 5,000mAh battery, the Motorola Edge Plus ensures all-day usage on a single charge, even with heavy usage. Additionally, the device supports fast charging and wireless charging, allowing for quick and convenient power top-ups. This ensures that users can stay connected and enjoy their device without worrying about battery life limitations.
In terms of connectivity, the Motorola Edge Plus supports 5G, enabling faster download and upload speeds, low latency, and enhanced network performance. This future-proof feature ensures that users can take full advantage of the evolving 5G network infrastructure.
Motorola Edge Plus Specification :
| | |
| --- | --- |
| Price | $799 |
| Screen size | 6.7 inch-pOLED (2400 x 1080) |
| Refresh rate | 165Hz |
| CPU | Snapdragon 8 Gen 2 |
| RAM | 8GB |
| Storage | 512GB |
| Rear cameras | 50MP (f/1.8) main; 50MP (f/2.2) ultrawide; 12MP (f/1.6) portrait |
| Front cameras | 60MP (f/2.2) |
| Batery size | 5,100 mAh |
| Battery life (Hrs:Mins) | 15:47 (auto); 13:18 (165Hz) |
| Charging speed | 68W wired; 15W wireless |
| Size | 6.3 x 2.9 x 0.34 inches / 161.16 x 74 x 8.59mm |
| Weight | 7.1 ounces / 203 grams |
| Color | Interstellar Black |
The Motorola Edge Plus (2023) impresses with its sleek design, stunning display, powerful performance, versatile camera capabilities, and all-day battery life. Motorola has successfully crafted a flagship device that competes with other industry-leading smartphones. With its premium features, near-stock Android experience, and commitment to timely software updates, the Motorola Edge Plus offers an enticing option for those seeking a high-end smartphone experience.
While the smartphone market is highly competitive, the Motorola Edge Plus holds its own with its standout features and Motorola's reputation for reliability and innovation. If you're in the market for a flagship device that combines cutting-edge technology with a clean user experience, the Motorola Edge Plus (2023) is definitely worth considering.