Anime has become a global phenomenon due to its unique creativity and captivating storylines. Fans of all ages are drawn to the diverse characters and unpredictable plots. However, many still struggle to find a reliable platform for streaming their favorite shows. Fortunately, there are a variety of apps available for streaming popular anime titles like Dragon Ball Z, Digimon, and Pokemon. With thousands of anime movies and shows being produced in Japan each year, these apps offer a great leisure activity for millions of fans worldwide.
With a wealth of excellent shows available to watch. Lucky for anime fans, there are plenty of streaming services like Netflix and Hulu where you can access Japanese animation with ease. Plus, with smartphones, you can watch anime whenever and wherever you like!
If you're not subscribed to any streaming services with anime, we have good news: many free apps for iPhone and Android let you stream your favorite shows without charge. Stay up-to-date on the newest releases and classic favorites with just a few taps of your fingertips.
Below we've listed the best free anime apps where you can watch shows for free, whenever and wherever you want.
1.Crunchyroll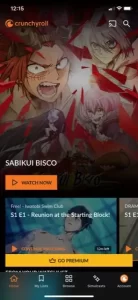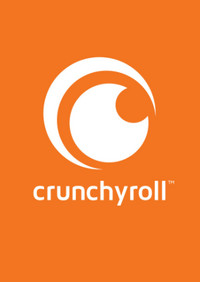 Crunchyroll is renowned for its state of the art Anime streaming capabilities. It's a comprehensive platform that allows users to watch only the best of Anime movies and shows. From classic plights of heroes like One Punch Man, to sinister worlds painted by Death Note, all of these favourites can be found on this trending App. Of course, simulcasting remains Crunchyroll's much revered feature, with newer titles becoming available for watching shortly after their broadcasts early in Japan. In addition, Crunchyroll goes beyond streaming Anime content and also caters to Manga faithfuls with its custom specific section.
2. VRV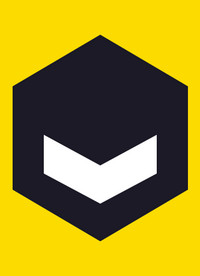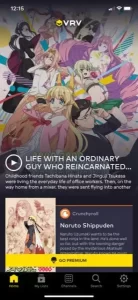 VRV is taking the world by storm. Not long ago it hadn't been heard of, yet its popularity has skyrocketed recently with anime lovers in a frenzy! One of the main elements of appeal has to be the top-notch content within VRV's portfolio. Feeling every last beat and sound from an anime series just got even easier when users have options for both 720p and 1080p resolution.
That's not all – they have over 20 thousand hours' worth of content up for grabs already with increased amounts being added periodically. If HD anime content is what you're seeking at great value, VRV is here to answer your call!
3. Funimation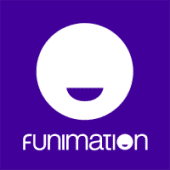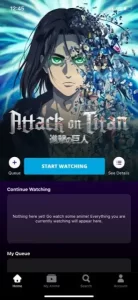 If you're an anime enthusiast in the U.S, you're probably familiar with Funimation. What you may not know is that they now offer a streaming service of their own, starting at just $7.99 a month or $79.99 for a year. And if you're on a budget, they even offer a free account with ads.The selection of shows available on Funimation is impressive. You can watch many of them for free, either dubbed in English or in their original Japanese with subtitles. The quality of the app is high, as you would expect from an established anime distributor. While not all the latest and greatest anime shows are available for free, Funimation has a good selection of popular shows with new episodes added regularly. Some of these popular titles include Attack on Titan, One Piece, and Cowboy Bebop, among others.
4. Anime Lab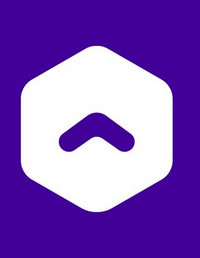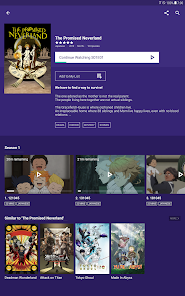 Anime Lab is a major name in the world of anime streaming. It's primarily catering to users in New Zealand and Australia, but anyone with a VPN can access its offerings from any corner of the world! And here's one more thing: you get both free and premium options on this app. The content on Anime Lab is mostly strung directly from Japan so you know it has the latest and greatest shows out there. On top of that, its library boasts some of the high-rated titles for fans of anime!
5. Tubi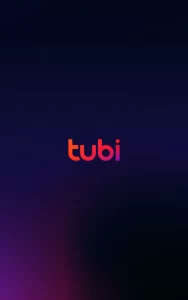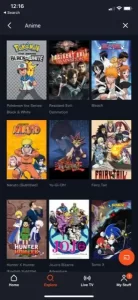 Tubi is an unbeatable free app that lets you unearth a wealth of your favorite TV shows and Movies! Whether you're into crime dramas, westerns, sci-fi flicks or anime classics such as Akira, Tubi's catalog has you covered. And get this; all the features from premium paid subscriptions are yours for the taking, without spending a dime! In fact, it wouldn't feel right unless Tubi showed some ads while streaming, but they're usually mercifully short too. A massive library of shows & cinematics coupled with zero fees? Sounds like binging paradise to us!