Looking to add smart speakers to your home or expand your Alexa ecosystem? With Amazon's current sale on Echo Dot accessories, you can save up to 44% on these popular smart speakers. Even if you already have a few Alexa devices in your home, adding more to additional spaces may be a smart move. With prices as low as $28, the Echo Dot is an affordable and easy way to expand your smart home system. And if you've been eyeing the latest model with a handy LED clock, now is the time to buy – it's at a new all-time low of just $35. Plus, with the holiday season upon us, picking up a few extra at these discounted prices could make for some great gifts. Checkout if you're looking to upgrade your home to the smart era, or just wanting to save a few bucks on some cool tech.
Echo Dot with Clock was $59 now $34 @ Amazon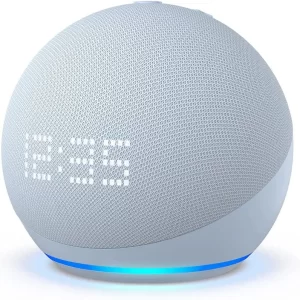 Experience the power of Alexa in a compact package with the Echo Dot with Clock (5th Gen). This smart speaker combines exceptional sound quality with Alexa functionality, giving you access to all the best skills. Plus, its LED display not only shows the time, but also timers, temperature, and more. With the added bonus of a built-in Eero Wi-Fi extender and room temperature sensor, this is truly the ultimate smart speaker.
Looking for more options? The Echo Dot (5th Gen) is the most affordable way to bring Alexa into your home, while the Echo Dot Kids Edition (5th Gen) includes a subscription to Amazon Kids Plus for endless child-friendly entertainment. For the best sound experience, check out the Echo Studio, which can be paired with other Echo speakers for a surround-sound setup.
Echo Dot (5th Gen) was $49 now $27 @ Amazon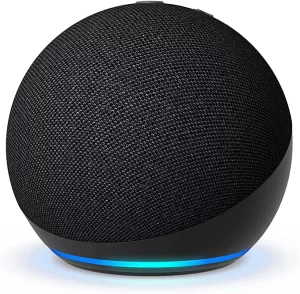 The Amazon Echo Dot has always been a fan-favorite due to its small form factor and impressive range of Alexa skills. Now, with the release of the 5th-generation Echo Dot, budget-conscious shoppers can enjoy even more perks. In addition to the standard Alexa capabilities, this model comes equipped with a room temperature sensor and built-in Eero technology for extended Wi-Fi coverage throughout your home. It's the perfect solution for those who want to enjoy the convenience of a smart speaker without breaking the bank.
Echo Dot Kids (5th Gen) was $59 now $34 @ Amazon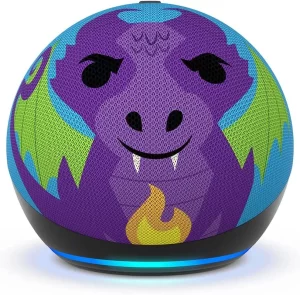 The Echo Dot Kids (5th Gen) is the perfect gadget for your children. With its adorable design featuring either an owl or dragon, your kids are bound to adore it. This compact smart speaker has all the same innovative features as the Echo Dot (5th Gen), but comes equipped with kid-friendly Alexa skills and parental controls. Be rest assured that you have full control of what your child can access and listen to, while they enjoy its many benefits. And as though that weren't enough, Amazon Kids Plus, which offers access to thousands of kid-friendly books, games, songs and much more, comes included – absolutely free – with your purchase.
Echo Studio was $199 now $159 @ Amazon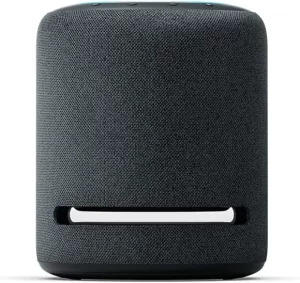 Looking for a speaker that can offer the best possible audio experience? Look no further than the Amazon Echo Studio. This device is known for delivering the best sound quality of any Amazon speaker, making it a great choice for anyone who prioritizes crisp and clear sound. But that's not all the Echo Studio offers. You can also pair it with other Alexa speakers to create a surround sound setup, or even connect it to a turntable, thanks to its convenient 3.5mm audio-in port. This device truly offers the ultimate in audio versatility, making it a worthwhile investment for any audiophile.