Introducing the Jetpack AI Assistant:
The Future of Content Creation for WordPress Users. The users can now experience the power of the Jetpack AI Assistant, a cutting-edge text generation and editing tool. And for a limited time, it's absolutely free! Even Jetpack users can enjoy 20 complimentary requests before a small monthly fee of $10 kicks in. This innovative software, developed by Automatic, the company behind WordPress.com, is set to revolutionize content creation on one of the largest platforms in the world. Say goodbye to time-consuming content creation and hello to your very own creative writing partner. With the Jetpack AI Assistant, you can effortlessly generate diverse content with just a few commands. Don't miss out on this game-changing technology that's set to transform the web.
Features of Jetpack AI Assistant.
Harness AI power directly from the WordPress Editor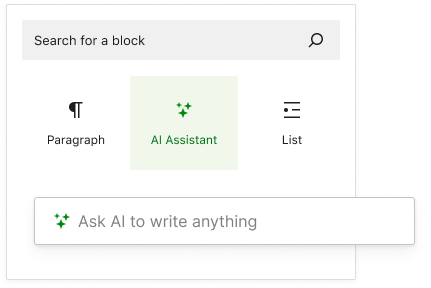 Jetpack AI Assistant is a game-changing tool for anyone looking to streamline their content creation process on WordPress. Its integration with the WordPress Editor makes it easy to access, and its intuitive interface means that you can interact with AI in the same way you would with a human colleague. By using Jetpack AI Assistant, you can generate a wide variety of content on command, which greatly reduces the time and effort needed to create quality content. Whether you're a blogger, marketer, or business owner, this powerful AI tool is sure to make your life easier and your content creation process more efficient..
Unlock high‑quality, tailored content at your command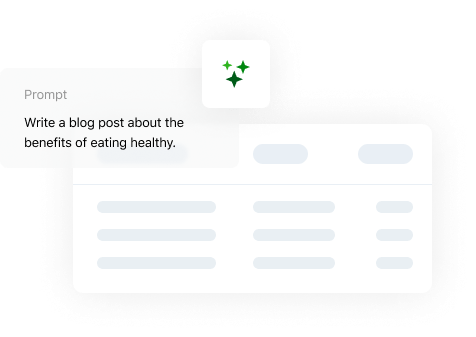 If you're looking for a dependable writing assistant for your website, look no further than Jetpack AI. By feeding it a prompt, Jetpack AI can generate an array of written content that is customized to your individual needs. Need a blog post that is both informative and engaging? No problem. Jetpack AI can craft an article that will attract and retain readers, while providing them with the information they need. If you require more structured information, Jetpack AI can also create detailed pages and comprehensive tables that are easy to read and comprehend. No matter your content writing needs, Jetpack AI is the perfect solution for creating high-quality written pieces tailored to your unique requirements.
Adaptive tone adjustment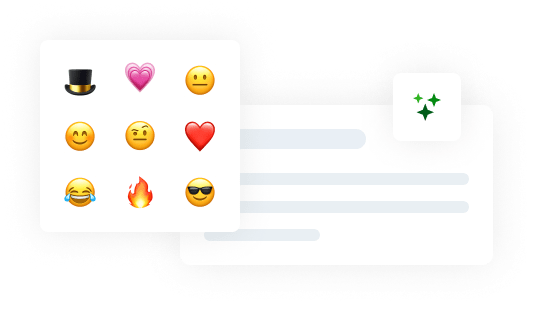 When it comes to crafting the perfect message, tailoring your tone of voice is key. Whether you're aiming for a professional and formal tone or a more casual and conversational one, Jetpack AI Assistant has got you covered. With its advanced algorithms and intuitive interface, this powerful tool allows you to easily customize the tone of your text to perfectly match your desired style. So whether you're crafting an important business email or casually chatting with friends, Jetpack AI Assistant is the perfect tool for helping you achieve your desired tone and make a lasting impression.
Jetpack AI A Powerful tool.
The power of the tool with live demonstrations. See how it can condense a whole blog post into a captivating headline. Customize the tone of your text, from formal to provocative to humorous. You can even generate an entire blog post with just one prompt. Ask for a list of Tokyo's must-visit destinations and get a table with exchange rates from JPY to USD and Euro. This tool goes beyond language barriers with its ability to correct spelling and grammar and translate across 12 languages, including English, Spanish, French, Chinese, and Hindi.
Reason For Introducing the Jetpack AI Assistant:
By Introducing this new feature on WordPress.com seems like a logical move for Automatic, as it attracts users by offering additional features for security and support. However, it's important to consider the potential negative impacts of this feature. An increasing number of copywriters are already losing work as clients switch to generative AI tools like ChatGPT. This raises concerns about the internet becoming overwhelmed with low-quality, AI-generated spam. Generative AI tools are known for their inaccuracies, often resulting in bland or outdated copy.