Apple made a bunch of announcements at its WWDC 2023 event. which is scheduled to go live on June 5, we bring you a roundup of all that's expected at the event
WWDC stands for Worldwide Developers Conference, which is an annual event hosted by Apple Inc. WWDC brings together developers from around the world to learn about the latest updates, technologies, and tools for Apple's software platforms, including iOS, macOS, watchOS, and more.
Here's what we expect from Apple at the WWDC 2023:
AR/VR Headset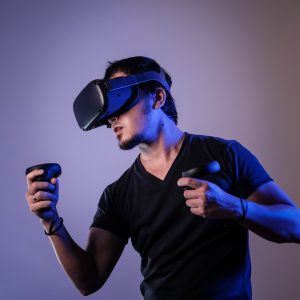 Apple's highly anticipated mixed reality headset is causing a stir in the tech world. Although Apple has yet to officially confirm its existence, reports suggest that the headset will provide both virtual reality (VR) and augmented reality (AR) experiences. Referred to as "Reality Pro," this device is specifically designed for developers and is rumored to have a sleek ski goggle-like design. It will feature a dial that allows users to seamlessly transition between the virtual and real world. Excitingly, the headset may also include external sensors for hand tracking and internal eye-tracking sensors. To ensure optimal performance, the standalone headset will be connected to a battery pack via a proprietary cable. Industry analyst Ross Young predicts that the device will boast two 1.41-inch Micro OLED screens with an impressive 4,000 pixels per inch (ppi). Expect a breathtaking 4K resolution for each eye and astonishing brightness of over 5,000 nits. The future of mixed reality is looking brighter than ever with Apple's upcoming offering.
iOS 17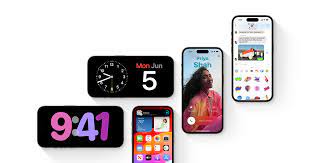 Discover the latest updates and exciting features coming to Apple's operating systems at WWDC. Get ready for iOS 17, which will bring a range of quality-of-life improvements, including the groundbreaking Personal Voice tool. With just 15 minutes of training, you can now create your own synthetic voices. But that's not all – Bloomberg reports suggest that iOS 17 may revolutionize your iPhone's lock screen with a smart home-style display. And for iPad users, expect updates to enhance the functionality of Stage Manager, the multitasking interface released last year. While details on macOS 14 and tvOS 17 are still under wraps, watchOS 10 is set to receive a major update, centering around interactive widgets. Plus, the Health app may be coming to iPadOS, bringing added benefits to Apple Fitness+ users. Don't forget about watchOS 10, which could bring exciting improvements to the home screen, functional widgets, and the digital crown of your Apple Watch. Stay tuned for all the latest from WWDC!
15-Inch MacBook Air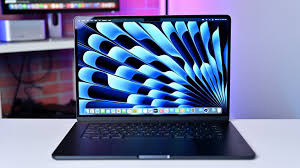 Get ready for an exciting upgrade – a larger 15-inch MacBook Air is on the horizon. Rumors indicate that this MacBook Air will come equipped with the powerful in-house M2 chip, just like last year's models. According to reports from Bloomberg, the screen resolution of this new MacBook Air is expected to be similar to that of the 14-inch MacBook Pro, although it may be slightly less sharp due to the bigger screen size. In addition to this, Apple is also expected to release several other new Macs, including a refreshed 13-inch MacBook Pro, a refreshed 13-inch MacBook Air, and a 24-inch iMac, all powered by the new M3 chip. There are even hints of an expanded trade-in program, suggesting that exciting new devices are on their way. Get ready to upgrade your tech game!
WatchOS 10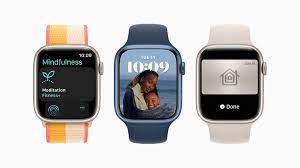 Get ready for the biggest software upgrade in the history of the Apple Watch! According to Bloomberg's Mark Gurman, watchOS 10 will introduce a redesigned interface with a focus on widgets. This new design will bring back features from the original OS called Glances, with added elements from the Siri watch face. While apps will still be present, they might take a backseat to quick glances at important information. Gurman even suggests that Apple may give users the option to choose the new interface initially, to ease them into the transition. Stay tuned for this exciting update!


Apple's WWDC 2023! This year's conference was set to bring together tech enthusiasts from around the globe with exciting announcements and reveals. Brace yourself for the possible introduction of the groundbreaking Reality Pro mixed reality headset, the highly anticipated 15-inch MacBook Air, and a bundle of software updates that will revolutionize iOS, iPadOS, macOS, watchOS and beyond. Apple's dedication to pushing boundaries and introducing innovative products is paving the way for an exciting future in technology. Don't miss out on the latest updates – stay tuned for more!