As a photographer, editor, or retoucher, choosing between Lightroom and Photoshop can be a tough decision. Both tools are industry-standard and are products of Adobe. However, why are there two separate tools for photo editing? In this article, we compare Lightroom vs Photoshop to help you decide which is best for your specific needs.
It's important to note that Lightroom vs Photoshop is not a matter of which is better, but rather a matter of what you need. Often, photographers and editors use both tools for different stages of the editing process.
Lightroom's primary function is to organize and edit images. You can rate and categorize your images, making it easier to manage large photo shoots. Lightroom also allows you to make all the basic non-destructive adjustments to exposure, tone curve, and color grading, including masking options and basic object removal. You can save settings as presets for quicker editing and batch process images.
On the other hand, Photoshop is a more powerful and more extensive tool that is not limited to photo editing only. It's designed for graphic designers and illustrators and can perform complex manipulations. You can use layers to add or remove objects, create composites, or transform elements in a scene.
Overall, understanding the differences between Lightroom vs Photoshop will help you decide which tool to use for your specific editing needs.
Lightroom vs Photoshop: which is best for your needs
WHAT IS LIGHTROOM?
Discover the power of Lightroom, the non-destructive image editor that's a favourite among photographers. With image organisation, batch-processing, and intelligent editing tools, it's never been easier to transform your photos into works of art.
Now available in two forms, Lightroom and Lightroom Classic, you can choose the version that meets your editing needs. Lightroom is perfect for casual users with its user-friendly interface, making editing a breeze on desktop, iPad, and iOS or Android. And with cloud synchronisation, your edits are instantly accessible across all your devices.
Looking for more editing tools and organisational features? Lightroom Classic is the way to go. This traditional version is favoured by professionals and offers a more complex organisational element using local storage. But if you need cloud synchronisation for your collections and photos, it's there when you need it.
Lightroom has different modules to cater to various editing needs. The Library module helps in organizing, filtering, and arranging images using collections, keywords, and more. The Develop module provides users with a wide range of editing tools to adjust exposure, tones, color, detail, lens correction, and process a variety of image formats, including uncompressed RAW from cameras.
Users can also add masks to edit specific areas of the image, although it may not be useful for making substantial changes like retouching or removing large objects. Additionally, other modules support geotagging, mixed media outputs, such as slideshows or contact sheets, and preparing images for print or web purposes.
WHAT IS PHOTOSHOP?
Discover the vast possibilities of digital art and image manipulation with Photoshop. While Lightroom is great for photo editing, Photoshop has much broader capabilities that have made it world-renowned. Despite its name, Photoshop isn't limited to photos alone. It's a versatile tool for all kinds of creative endeavors, from illustration and graphic design to 3D work.
With its pixel-level editing capabilities, Photoshop allows for precise control and fine-tuning of your images. Remove unwanted blemishes and specks of dust with ease, thanks to its intuitive content-aware fill tools and cloning abilities. You can also layer images and create stunning composite works, complete with shapes, text, and plenty of other options.
Enhance your artwork with ease using our recent update, which includes the ability to convert raster to vector! Though our program has a vast range of features that even professional users can benefit from, it may seem overwhelming at first. Don't worry, we've got you covered with a plethora of helpful tutorials at your disposal.
We understand the importance of editing RAW images, and while Photoshop can't do so directly, we offer the Adobe Camera Raw plugin which allows you to edit RAW images and import them into the program. Plus, whether you're on a Windows or Mac machine or on-the-go with your iPad, we've got a version available for wherever you need it.
Ready to unleash your creativity? Photoshop is the tool you need.
ADVANTAGES OF LIGHTROOM
Choose between Photoshop and Lightroom based on your desired outcome, as both tools have unique advantages for photographers and creatives. Lightroom is particularly helpful for editing photos directly from a camera and offers benefits such as: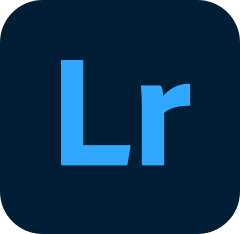 Lightroom is easier to learn
Batch processing
Enhanced Masking
RAW editor
Clean interface
Editing capabilities
Non-destructive
ADVANTAGES OF PHOTOSHOP
If you're a photographer or digital content creator, chances are you'll need to master Photoshop at some point. As the top editing software available, it offers more than just basic image editing. With its advanced features, you can create multi-layered composites, stunning animations, and much more. Take advantage of Photoshop's limitless possibilities and enhance your creative output.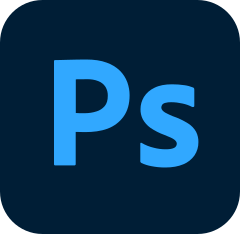 Powerful wide-ranging features
Editing perfection
Layer editing
Compositing
Removing objects
Feature-boosting plugins
LIGHTROOM VS PHOTOSHOP: PRICING
To fully consider the differences between Lightroom and Photoshop, it's important to factor in pricing. Adobe offers a subscription-only model for both programs, but subscribing to their Photography Plan bundle – which includes both Lightroom and Photoshop – is the most cost-effective option.
For a single-app subscription, Lightroom costs $9.99 per month. However, subscribing to the Photography Plan with both Lightroom and Photoshop also costs $9.99/£9.98 per month. The only difference is the amount of cloud storage included: the base Lightroom subscription provides 1TB of storage, while the Photography Plan offers 20GB.
For those who require more storage, the Photography Plan with 1TB of cloud storage costs $19.99/£19.97 per month. Ultimately, choosing the right subscription plan depends on your individual needs and budget.