Top 5 Tech Jobs in High Demand for 2023 in US
Now more than ever, job seekers need to consider the demand for specific careers before making any decisions. With the job market facing various setbacks caused by events like the global COVID-19 pandemic and waves of layoffs, it's crucial to identify the jobs that are in high demand.
Lets first discover the top five tech and IT jobs projected to be in high demand in 2023 -24. This guide provides information about each position's job duties, recommended skills for job seekers, why the job is in demand, and career paths for each position. These jobs come with higher-than-average salaries and strong projected job growth, and opportunities are available with a variety of employers ranging from small startups to large tech companies.
Keep in mind that salaries can vary based on location, industry, and company. So, if you're looking to thrive in a career of your dreams, this guide is perfect for you!
1. Software developer : Median salary: $109,020
Job description : Software developers are the builders of software programs, networks, operating systems and applications. They not only craft coding to develop programs, but also conduct sufficient analysis of user necessities, technical sketches, documentation, and quality assurance assessments. The job of a software developer may entail working solely with front-end applications that users interact with commonly developer or with back-end applications which incorporate application or program codes commonly know as backend developer or even with both know as Full stack developer .
Demand : Employers in the United States have an ever-increasing demand for software developers: a notable 25% job increase is projected between 2021 and 2031, according to the U.S. Bureau of Labor Statistics (BLS). This potentially creates 411,400 openings – stock up on coding skills now! Such honed skills can not only your chance at employment and stability, but also unbeatable reward opportunities. Companies are always looking for motivated individuals to try out new options and offer input on ways to invigorate their processes.
2. Data scientist : Median salary: $100,910
Job description :Data scientists leverage powerful analytics tools like ML, AI, and predictive modeling to collect and analyze vast amounts of data. Beyond technical expertise, their critical thinking skills allow them to interpret data and extract meaningful insights. These insights can guide organizations, providing valuable knowledge on market trends and consumer behavior to shape business strategies.
Demand : The outlook for job market post pandemic for data scientists remains positive. Career sites such as Glassdoor list data scientist job postings have been consistently identified as one of the "top jobs" due to gains in salary, job market ability and job satisfaction draw. The emergence of big data has lulled to emergence of ever increasing number of new roles as a result.According to the data available with the Bureau of Labor Statistics, between 2021 till 2031 a remarkable 36% growth in this field is projected with an upsurge of approximately 40,500 new job postings.
3. Artificial intelligence specialist :Median salary: $125,494
Job description : Discover the world of cutting-edge AI and ML technologies developed by specialists in computer programming. These innovative experts work to simulate human thinking and design systems that mimic our thought processes. As an AI specialist, you may take on diverse roles such as a ML engineer, business intelligence developer, or AI architect. Explore the realm of AI and bring your expertise to shape the future of intelligent technology.
Demand : Discover one of the fastest-growing jobs in the U.S over the past five years – ML engineer. According to the latest LinkedIn Jobs on the Rise list, this profession ranked fourth. Skills are highly specialized and coveted by various industries, such as computer software, IT, automotive, defense, and communications. Explore the exciting opportunities that await ML engineers in these multiple sectors today.
4. IT manager : Median salary: $159,010
Job description : IT managers are involved with the task of formulating and implementing both short and long term visions for an organization's technology needs. This includes collaborating with executive board members and senior management for decisions such as major purchases, overseeing software and keeping hardware up to date, and coordinating other IT related responsibilities like security. On a larger scale, these roles are everywhere, especially due to the growing analytics field that largely relies on big data. According to history, job trends in this sector prove just that with the Bureau of Labor Statistics projecting a 36% surge in positions for data scientists by 2031; thus corresponding to an additional 40,500 spots.
Demand : The Bureau of Labor Statistics (BLS) projects the creation of 82,400 IT manager jobs between 2021 and 2031. This growth is primarily driven by the increasing digitization of various industries and the resulting demand for skilled professionals who can effectively manage technology usage in organizations. Sectors such as retail, which hold sensitive data, require IT managers with cybersecurity expertise.
5. Information security analyst : Median salary: $102,600
Job description : Information security analysts are responsible for safeguarding corporate computer systems and networks against malware and other cyber attacks. These professionals work on various tasks including conceiving and executing security precautions, monitoring networks for potential threats, probing suspicious breaches, emulator testing and retaining defense strategies for information security. Depending on the individual project guidelines, the position could be casually mentioned as ' security generalists ' or extravagantly weigh on ' network safety'.
Demand : Looking to start a career in information security? You're in luck! The demand for information security analysts is rapidly increasing. By 2031, it's estimated that there will be nearly 56,500 new job opportunities available in the United States alone! This strong demand is largely due to the rise in cyber attacks and a growing need for organizations to collect and store sensitive data, particularly in industries such as healthcare and finance. Don't wait – take advantage of this booming field and start your journey towards an exciting and fulfilling career in information security today.
Highest Paid IT Jobs in America 2023
1. Artificial Intelligence Specialist
National Average Salary: US $1,13,309 per year
Companies that Hire: Wipro, Amazon, Google, Deloitte, Apple, Microsoft
AI Specialists play a key role in advanced information processing, ensuring our technological progress. Their job is to program computers for successful cognitive simulation – that is, making them capable of solving complex problems through reasoning and analysis, often with the creative input of entrepreneurs.
The experts carrying out this work alike are involved largely in applied AI – using technology and developing it to create smarter systems. Their efforts are critical to introducing new age computing innovation efficiently into everyday life.
2. Machine Learning Researcher/Engineer
National Average Salary: $1,14,121 per year
Companies that Hire: Google, Apple, Samsung Research America, General Motors, Toyota Research Institute
Machine Learning Engineers play a vital role within the tech industry. They are highly skilled professionals when it comes to managing and manipulating data and facilitating systems simulations that can develop predictive models. It is their job to design complex algorithms to enable software suites to execute processes autonomously with minimum manual intervention from outside sources. Their impressive expertise allows for automated decision making capabilities that unlock much needed productivity equations and more actionable insights into the tech scene.
3. Data Scientist
National Average Salary: $1,13,309 per year
Companies that Hire: McKinsey & Company, Cognizant Technology Solutions, Unilever, Accenture, Google, Dell
Data experts apply their analytical expertise to uncover solutions for business challenges and utilize their technological skills to efficiently manage and analyze data trends.
4. Data Engineers
National Average Salary: $1,02,864 per year
Companies that Hire: Verizon, Amazon, Deloitte, Philips, SAP, Collabera, TCS
Are you in need of someone to analyze data and create algorithms to decipher the information? If so, a data engineer is the ideal professional for you. They specialize in finding trends within existing data sets and transforming raw data into actionable insights.
5. Data Architect
National Average Salary: $1,08,278 per year
Companies that Hire: American Express, Allianz Life, Bank of America, Rackspace, Colgate-Palmolive Company
Data Architect is someone who can expertly handle all aspects of data management within your organization? Look no further than a knowledgeable data professional who can expertly design, create, deploy, and manage your data structure with ease. Trust us to help you optimize your data for maximum efficiency and impact.
Analysing Overall US technology job market :
May 2023
Tech employment in the US had a fluctuating month of May, according to the US Bureau of Labor Statistics. While technology companies dropped around 4,725 jobs, job postings for open tech positions reduced to around 234,000. The latest report from CompTIA showed that the overall number of technology jobs in the economy increased by roughly 45,000. However, these mixed results for the tech workforce display the uncertain nature of the broader labor market, with the overall US unemployment rate sitting at 3.7%.
Tech job opportunities see a slight dip, yet the market remains strong as the unemployment rates in tech occupations have held steady around 2%, according to CompTIA's recent analysis of BLS data. ManpowerGroup reports that IT-specific roles decreased by 12% when compared to the previous month, yet tech professionals remain hot commodities, with impacted workers quickly being absorbed by midsize organizations. The CompTIA analysis also reveals that emerging tech skills, particularly in the field of artificial intelligence, are highly sought after, representing 20% of all job postings. Data analysts, software developers and engineers, IT support specialists, and systems analysts and engineers round out the most in-demand positions. Overall, the tech workforce continues to stand on solid footing with plenty of opportunities for skilled professionals.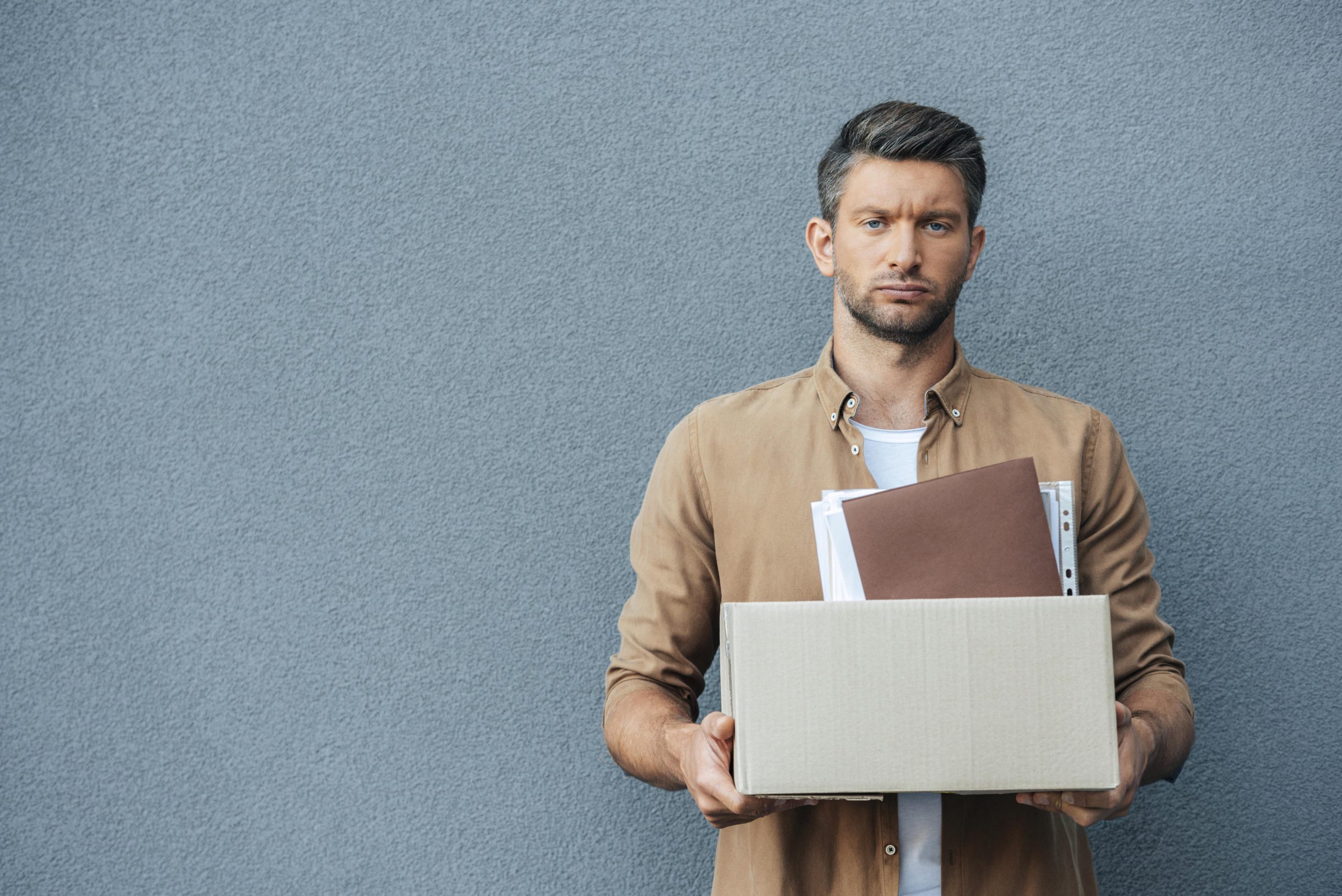 April 2023
In April, technology companies saw their largest monthly increase in hiring since August 2022, with 18,795 workers added to their ranks. However, a report from nonprofit IT industry association CompTIA revealed that overall technology jobs in the economy decreased by 99,000, even as job postings for tech roles surpassed 300,000 for the first time in six months. Despite these fluctuations, both the overall US unemployment rate and number of unemployed remained relatively stable in April at 3.4% and 5.7 million, respectively. The unemployment rate for tech occupations slightly increased to 2.3% in April but remains lower than the national unemployment rate. These mixed signals in the labor market highlight the ongoing challenges facing the technology sector and its workforce.
The tech industry continues to offer some of the most lucrative and in-demand jobs in the US. Computer and IT managers are the highest-paid positions across all industries, earning an average of $173,670 per year. Meanwhile, computer and information research scientists, database architects, and software developers are the top earners within the tech space, taking home six-figure salaries annually. Job postings for tech positions remain widespread geographically and across industries, with administrative and support, finance and insurance, and manufacturing among the most active fields. Though demand for tech talent remains high, CompTIA notes that job openings for tech positions are at their lowest in two years, and ManpowerGroup reports that job openings in general have decreased. However, employers are still actively hiring for essential positions in the IT, medical, and sales fields. The number of remote and hybrid work options also continues to increase for tech jobs, allowing for more flexibility in location and work arrangements.
https://www.bls.gov/ooh/Computer-and-Information-Technology/Software-developers.htm