The Samsung Galaxy Watch 6 may not be a revolutionary upgrade from its predecessor, but it does offer some notable improvements. With a sleeker design, extended battery life, and enhanced health tracking features, the Watch 6 keeps up with the competition.
Samsung focused on expanding its wellness-centric features in this year's update. From personalized sleep coaching to heart rate zone training during running sessions, the Watch 6 offers a range of options. It even includes irregular heart rate rhythm notifications. These updates are available for previous models, so upgrading may not be necessary if you already have a Watch 4 or 5.
One of the standout features of the Watch 6 is its ability to rival other top brands in the industry. It now competes with Fitbit's advanced sleep analysis features and offers EKG monitoring similar to Apple and Pixel smartwatches. The improved run coaching brings it closer to Garmin's offerings.
Design and Display: The Galaxy Watch 6 has a similar design to the Galaxy Watch 3, with a round face and two buttons on the right side. However, there's a new twist to the Galaxy Watch 6 design with new color options and a more prominent silver frame around the watch's edges. The watch also has a 1.4-inch Super AMOLED display with a resolution of 360×360 pixels. The display is bright, crisp, and easy to read even in direct sunlight. The watch has a rotating bezel that makes navigating through the watch's menu a breeze.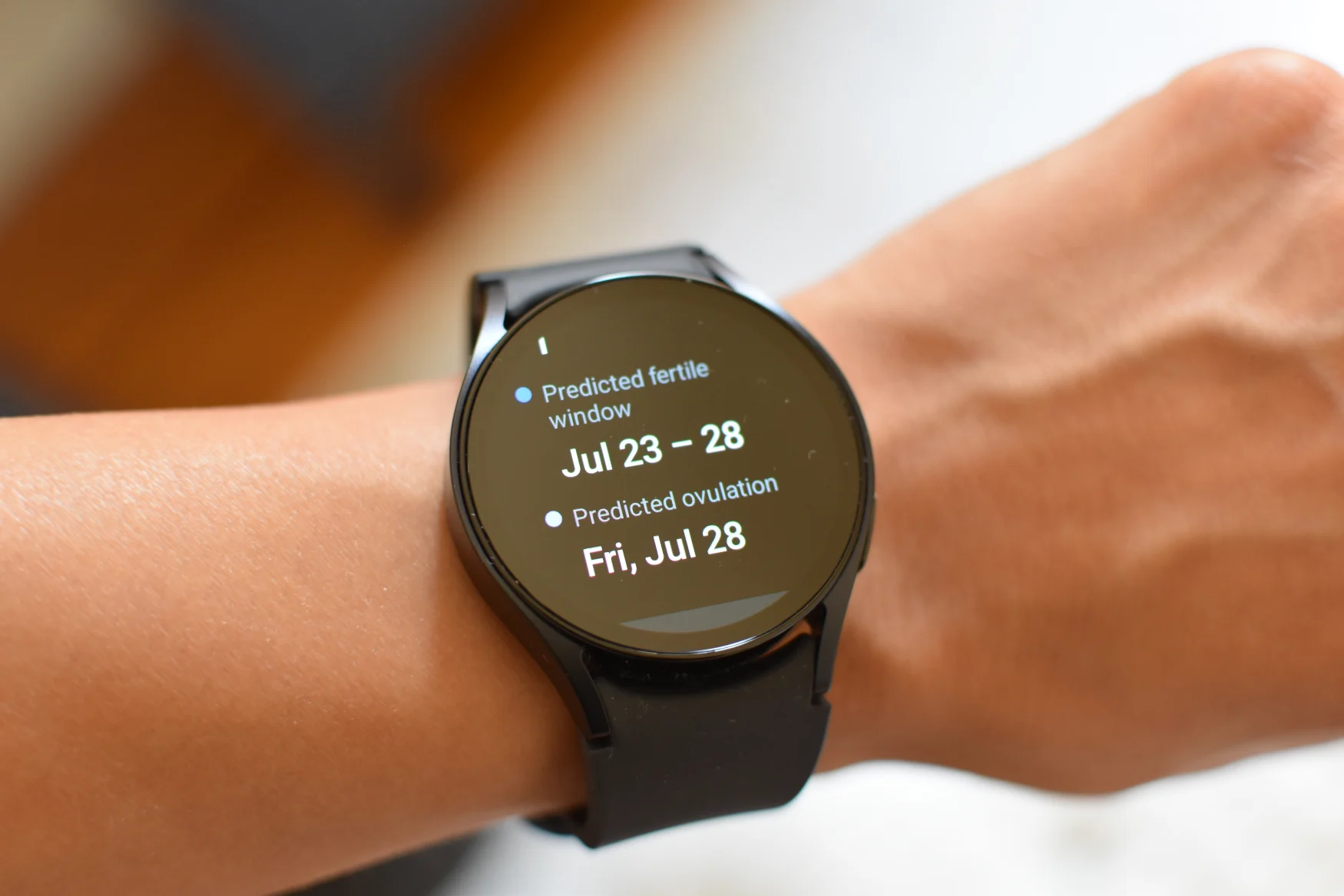 Fitness Tracking: The Galaxy Watch 6 comes with several fitness tracking features, including GPS, heart rate monitor, and blood oxygen saturation monitoring. The watch also has a new running coach that gives you real-time feedback during your workouts. The watch can track a range of activities, including walking, running, cycling, swimming, and more. The watch also has a sleep tracking feature that monitors your sleep quality and provides you with a sleep score. It also offers blood pressure monitoring, blood oxygen monitoring, body composition measuring, and EKG readings. All this data can be easily accessed and shared with healthcare providers.
While there may be some jargon in the heart health notifications, Samsung has made it clear that the Watch 6 does not detect heart attacks. The inclusion of the IHRN feature reflects the company's commitment to providing valuable cardiovascular insights to users.
Battery Life: Samsung Galaxy Watch 6 has a battery life of up to two days on a single charge, slightly less than its predecessor, which had up to four days of battery life. However, the Galaxy Watch 6 comes with a 5V/1A wireless charger that fully charges the watch in under two hours.
Operating System: The Galaxy Watch 6 runs on Samsung's Tizen 5.5 operating system, the same as the Galaxy Watch 3. The user interface is smooth and intuitive, and the watch supports a wide range of third-party apps.
Connectivity: The Galaxy Watch 6 has Bluetooth and Wi-Fi connectivity, which allows you to receive notifications, calls, and texts directly on your watch. However, there's also a cellular version of the watch that lets you make calls and send texts when your phone is out of range.
Priced at $299 for the 40mm model and $329 for the 43mm model, the Watch 6 may lack the rotating bezel of the Classic, but it compensates with a digital bezel that allows for easy scrolling through widgets. The One-Click design feature also makes it simple to swap bands.
Overall, the Samsung Galaxy Watch 6 may not be a groundbreaking release, but its improvements and competitive features make it a solid choice for those in the market for a smartwatch.